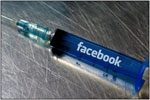 Facebook is so popular that most people always keep a browser window open with
Facebook chat
. In this post we will show you 6 Facebook desktop application that can help you
access Facebook
without a browser. These software can access
the Facebook
stream, update Facebook status and upload photos to the Facebook album.
Adobe Photo Uploader for Facebook
This is a facebook desktop application that lets you manage your facebook account right from your desktop. It shows your news feed, wall, photos and videos. The main feature of this application is its ability to mass upload photos and create albums.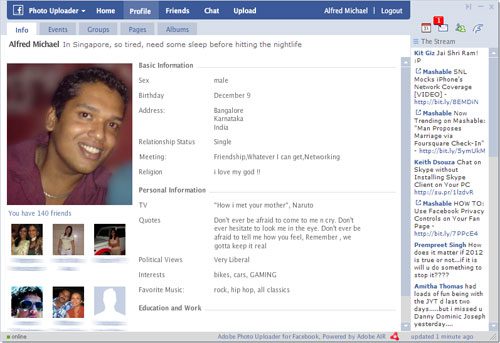 Seesmic Desktop
Seesmic is a facebook desktop application that also works with twitter. It makes it easy to reply to
notifications
, share links, photos and videos on facebook, all from the desktop software. It also allows to update multiple twitter and facebook account in a single column. This facebook application can also manage your Facebook page (the business page).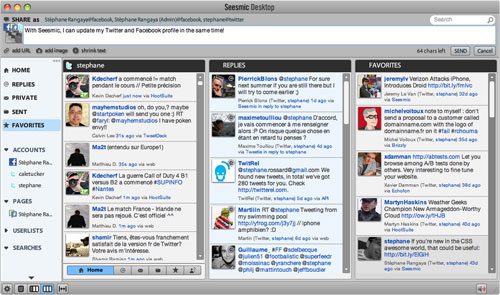 Facedesk
Facedesk is a desktop application that essentially takes the Facebook website and put it into an app. Just leave the app running
and you
wont have to worry about missing any updates.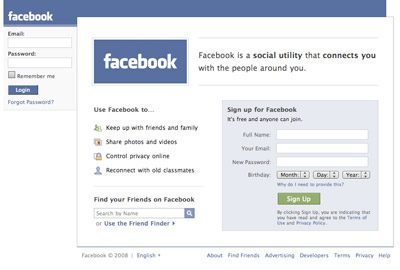 ScrapBoy
This is a Facebook desktop application that also supports Orkut and MySpace. It shows customized notifications, better Facebook chat and detagged photo & wall viewer and a live agenda to manage events like birthdays.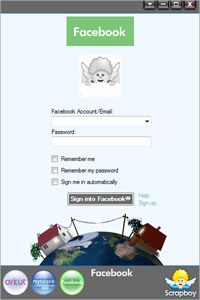 Zebr
This facebook desktop application shows your friends, lets you update your status and keeps you updates on the latest messages and status updates. This app also stays minimized in
the system
tray which we find is a very useful.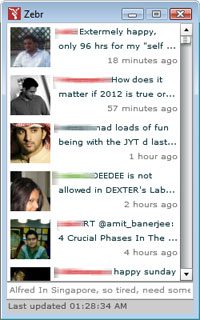 Flair
Flair is a facebook desktop application that notifies you whenever you're poked,
someone
writes on your wall or adds you as
a friend
; without having to constantly
check
the Facebook website or your email.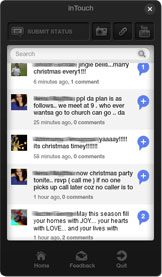 Update
InTouch
This facebook desktop software was suggested by one of our readers and we tried it and
thought
it deserved a spot on this list. So, presenting InTouch, the classiest looking app for facebook. It has a black interface with a box to update
the status
and the stream shown below it.
Photos and links can be shared but they have only icons without any tooltips. Makes it a little confusing. The app also cant seem to upload photos into existing albums, it prefers to make new ones. Overall a very good app for facebook.
If you are looking for an application to use Facebook's chat from your desktop, check out our post
Facebook Instant Messenger
post.
This post is about facebook desktop application,desktop facebook application,facebook desktop,facebook desktop software,facebook application for desktop,facebook for desktop
applications
,facebook app for desktop,desktop application for facebook,desktop application facebook,desktop facebook app,desktop facebook,manage facebook friends desktop application,desktop facebook checker,facebook desktop applications,facebook desktop app,facebook wall in desktop software.