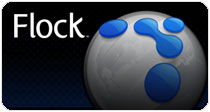 Flock is a web browser based on Firefox. So what makes Flock different from the hundred other browsers out there ?? Well Flock is very social networking oriented browser which makes it easier to read RSS feeds, share photos, blog interesting pages and bookmark pages from the toolbar.
After
installing Flock lets you import bookmarks and preferences from IE and Firefox. The first thing you notice after
running
Flock is the My World page. This page contains your Favorite sites, feed and media along with a search engine. I have temporarily removed the feeds to arrange them later on.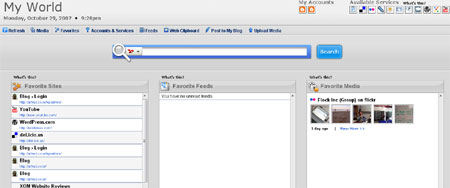 An
Accounts and Services
button on the MyWorld page allows you to open a sidebar, from which you can select
your accounts
like
YouTube
,
Blogger
, Wordpres, etc making it easier to login to your accounts.
A button called Web Clipboard allows you to drag and drop interesting images or text while you surf. More like an advanced Google Notebook feature…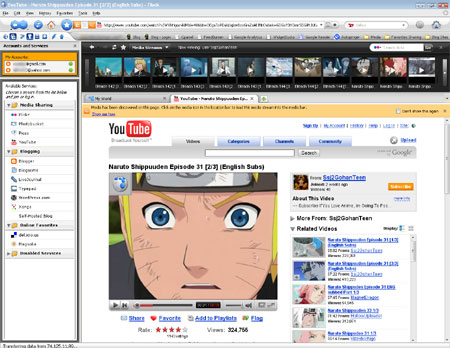 Another
useful
feature in Flock is that when you
browse
sites like
YouTube
, a media bar appears showing other posts by the author and the author's favorites.
There are many more interesting new features in Flock but I'm not going to review everything here. You can
download
and try Flock here.
This post is about flock web clipboard.