We have partnered with Comodo to give away 50 free licenses for its
Comodo Internet Security Pro 3.8
package.
What do you
need to do to get a license ? Read on…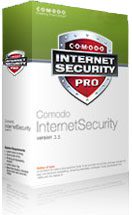 Comodo Internet Security
(CIS) is a free award winning antivirus and firewall program.
The software
is free but it does not compromise on security, the state of the art antivirus & firewall is comparable to most other paid software.The new version 3.8 has very minimal memory usage and come with LivePCSupport. Got a problem with your PC ?
Dont know
if a file marked by Comodo is really risky ? Just use LivePCSupport to ask one of their agents.
While the basic free version of CIS provide good security for your computer, its Pro version adds more punch. Comodo Internet Security Pro comes with added features like TrustConnect and LivePCSupport. TrustConnect is a network, wherein you can mark programs as safe or unsafe and this info gets shared with other users to help them decide a file's risk. LivePCSupport offers chat with agents to help you with setup, PC Tune-up and computer and printer troubleshooting.
Installation
It took about 5 minutes to install the software and another 10 minutes to update to the latest virus defenitions. Once the initial installation was done it ran an full system scan which took about 1 hour to finish. Installation was easy but it also tried to install Comodo's browser bar which I unchecked.

Usage
The main screen is quite self explanatory, shows you if the system is updated, any firewall intrusions and blocked
applications
. The Traffic usage section is also pretty useful to know which program is sucking up the bandwidth. Since I know that my PC does not currently have any viruses, I've changed the Proactive Defense from safe mode to clean PC mode. This ensures that I do not get bothered with many requests for programs already on my system but will provide safety against any new files.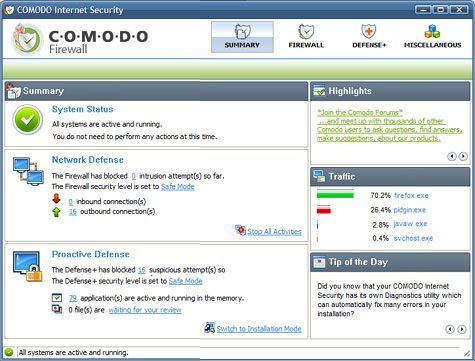 When new programs try to connect to the internet there is a popup box which asks you if you would like to allow the connection.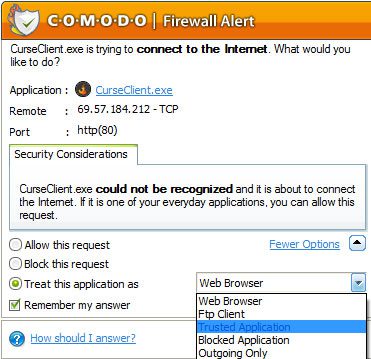 LivePCSupport
Once CIS Pro is installed and
activated
with a license you can accesss the account area to connect to a customer service agent via chat. Clicking on one of the link to the right as shown in the picture below will open a chat box.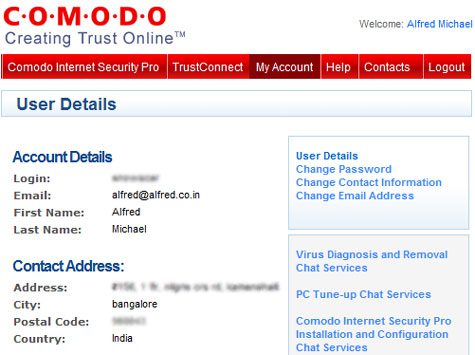 I assumed the role of a newbie trying to install Comodo and wanting help with some suspected files. The agent immediately offered his help and started a remote connection to my computer and checked Comodo for proper installation. He also helped me with the file I made him believe was a virus (fake). LivePCSupport is worth the money anyone would pay for the Pro version. Why ? I'd rather not pay Dell (or any other provider) a ton of cash just to get some help with my PC troubleshooting. Getting free tech support for non techies is a huge blessing.
How to get a FREE License for Comodo Internet Security Pro
Leave a comment on this post. Let us know what you like about Comodo or why you would like a License.
Licenses will be sent via email with instruction on how
to register
your account
.
This post is about comodo internet security pro,license comodo internet security,comodo license,comodo free license,comodo internet security license,
license key
comodo,comodo license key,comodo
licence
,licenca za comodo antivirus,
keygen
comodo trust connect,
install
comodo,how does the comodo free license last,free applicatilon for htc,free license comodo,free comodo,licence for comodo antivirus.