Most of us knew about Microsoft's
Skydrive
which offered 25GB of
free online storage
. Skydrive has its restrictions like 50MB max file size and a bad uploader which doesn't function as we would like it to. The other
option
was to
setup Skydrive FTP
like
connection
that you could use through
My Computer
to transfer files.
Glide Society has come up with
Gdrive
which offers 30 GB of free online storage space without any of the restrictions that Skydrive has. It is an advertisment free,
cloud computing
solution
that can be used by upto 6 different people in one account.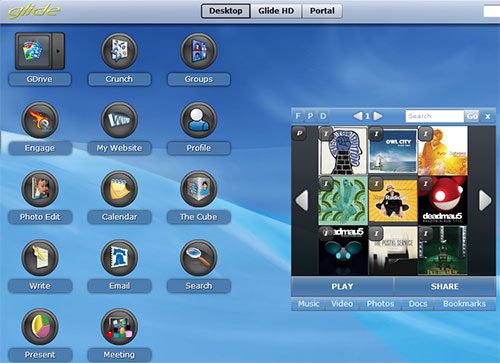 Glide comes with a full suite of
application
to help you with cloud computing. It features all the essential PIM functions like calendar, contacts, photo editor, meeting manager, media player and a host of other functions. You can also create and host basic websites on Glide for free !
The best part I liked about Glide is its ability to Sync data with the online storage. This means I dont have to
manually
check
and update every time something changes in my backup folders. There is a twitter like function in Glide called Engage though I doubt it will ever take off.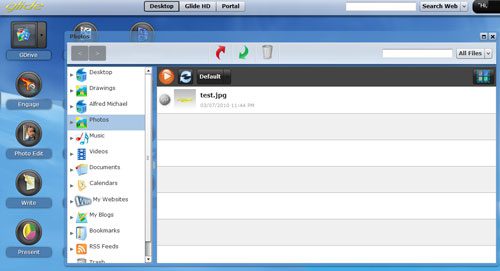 To use glide you will need Flash. The app loads quite fast and has a smooth feel while using it. Glide is also accesible from mobile phones by accessing
glidemobile.com
.
Glide does offer more storage, their premium plan offers 250GB for around 49$/year. he basic service is free without any restrictions so go ahead and setup a Glide account.
This post is about glide gdrive,free online storage,online storage free,GLIDESOCIETY,glide society,gdrive free,free 30 gb online storage,30 gb online storage,free gdrive,glide storage,gdrive,glide online storage,gdrive online storage,30gb online storage free,g drive
free download
,free 30gb online storage.