Nowadays most offices and
schools
have started blocking Instant Messenger's (IM) with firewalls and content filters. I have done the same in my office but there are ways to beat this block. The easiest being using an online web app that allows you to login to your IM service without the need for software.
I'm going to show you two web services that allow you login to your IM without the need for any software.

ILoveIM.com
allows you to connect to AOL, MSN, GTalk & Yahoo Messenger. The contact list will appear
just
as they do when you log into the normal IM program. You can also set your online status.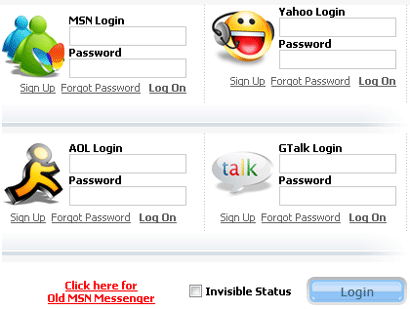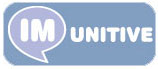 IMUnitive.com is another service that also lets
your login
to IM's. You can also signup for GlobalIM, which stores all
your username
and
passwords
for different services, so that you don't have to do it every time. Again contact lists are organised by IM client. They also offer
Global Link
which you can give out to friends or attach as your email signature. Upon clicking
the link
they can chat with you through a web-based chat.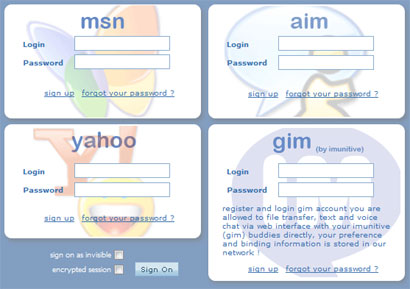 Try these out and please do leave a comment if you like or dislike them..
This post is about yahoo messenger online,use messenger online,use yahoo messenger online without installing any software,messenger online,
yahoo instant messenger
online,online chat without messenger,use online yahoo messenger,use online messenger,use any massengar without programs,онлайн мессенджер,use any chat messenger,onlinemasenger,online use yahoo messenger,online messenger yahoo,use facebook messenger online without
downloading
,use free online yahoo messenger.