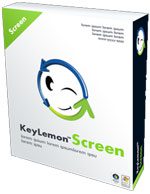 Seen those movies where the hero login in to a computer via a retina scan ? Well the closest we can get to that on our PC or laptop is through face recognition. Did you know that there is a software that can help us login to Windows just by smiling at your computer ? !! Presenting KeyLemon…
KeyLemon
is a software that allows you to login to Windows using face recognition instead of typing in your password.
The software
also has an
option
that locks your computer when you go away from it. This saves you a lot of time and increases you computer's security. Not to mention how
impressed
your friends will be when they see you login this way !
Now some of you may be scared that the computer may not recognise you. Not to worry KeyLemon also gives you the ability to enter your password to login. The software features an
adapt facial model
feature. This allows it to adapt to different lighting or background
settings
, making it effortless to login. I had a beard
the first time
I used KeyLemon, had to adapt it once I shaved it off. It worked smoothly after that.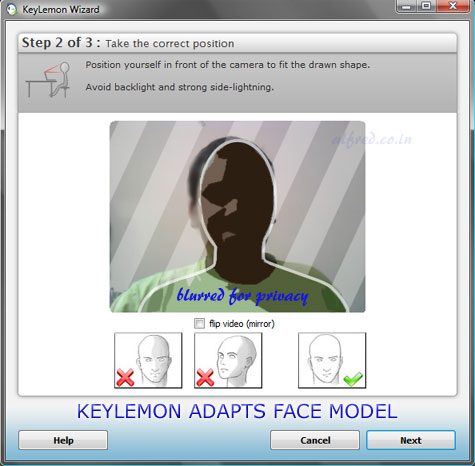 KeyLemon has another useful function called LemonScreen, this plugin locks the computer if you are away. It does this by checking your presence after a set period of inactivity. If it cannot find you, it locks the computer. No more forgetting to lock the computer while you go for a coffee break !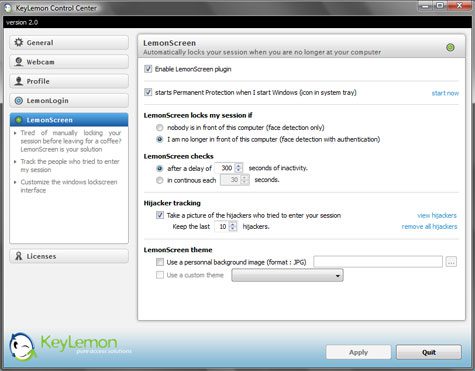 It also captures images of anyone who tries to access your computer while you are away. Now you know who was messing with your monitor's brightness everytime you went for a break.
Now this is not the first time I am using face recognition software to login. Previously I have used Lenovo Veriface, which comes with Lenovo laptops. Veriface slowed my computer a lot while booting up and shutting down. I am impressed at how fast and easy KeyLemon is. The face recognition is really good. It recognizes you very easily at the same time, security is pretty good. Tried fooling it by making a few friends try to login, no success. While other face recognition programs have problems when using a different lighting or background, KeyLemon adapts easily.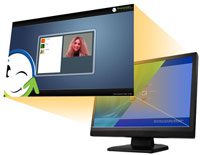 Definitely something I'm going to keep on my computer. Easy login, good security and a lot of
WoW
from friends ! Be sure to give it a try.
The nice people over at KeyLemon have agreed to give a
FREE LICENSE worth 20$!
To win the license, tell us what you like about KeyLemon and any features you would like added. Leave a comment below.
This post is about keylemon
license key
,login,keylemon,best face recognition software for windows 7,login images,eye recognition software for windows 7,face recognition software,lenovo retina scan software,login box,best face recognition software,best facial recognition software for windows 7,eye recognition software for
windows 7 download
,face detection software for windows 7 64 bit,retina scan software,retina recognition software,face login
windows 7
x64